1A: Before
The bed is overgrown with shrubbery and ground cover.
Goal: Transform the bed into a beautiful flagstone patio with a firering.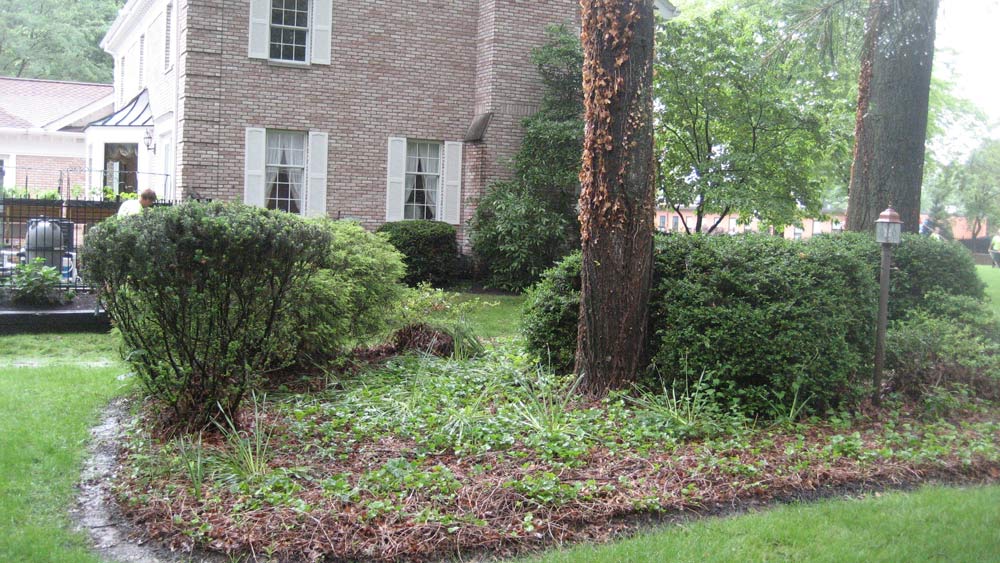 1B: Excavation
Removed old plants
Removed soil to solid ground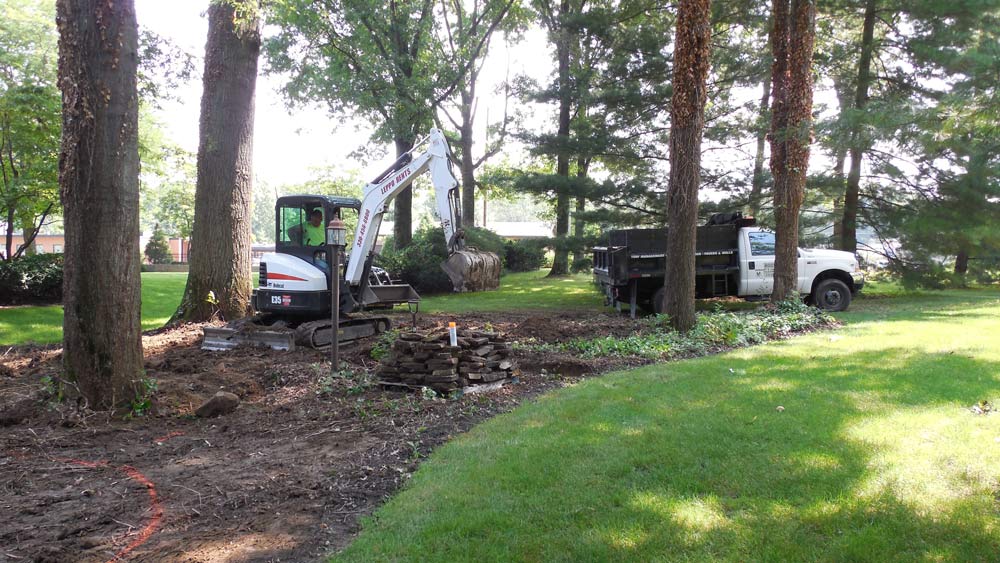 1C: Material
Material is stocked on site.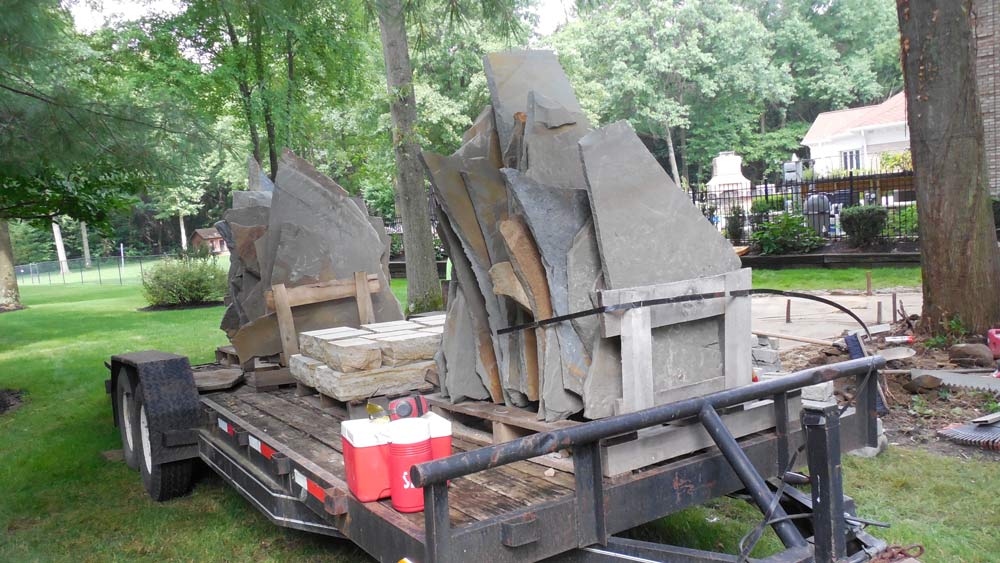 1D: Set Grades
Installed 6-8 inch base.
Compacted in 2 inch layers.
Added a final 1 inch of sand to level the flagstone.
Started firering.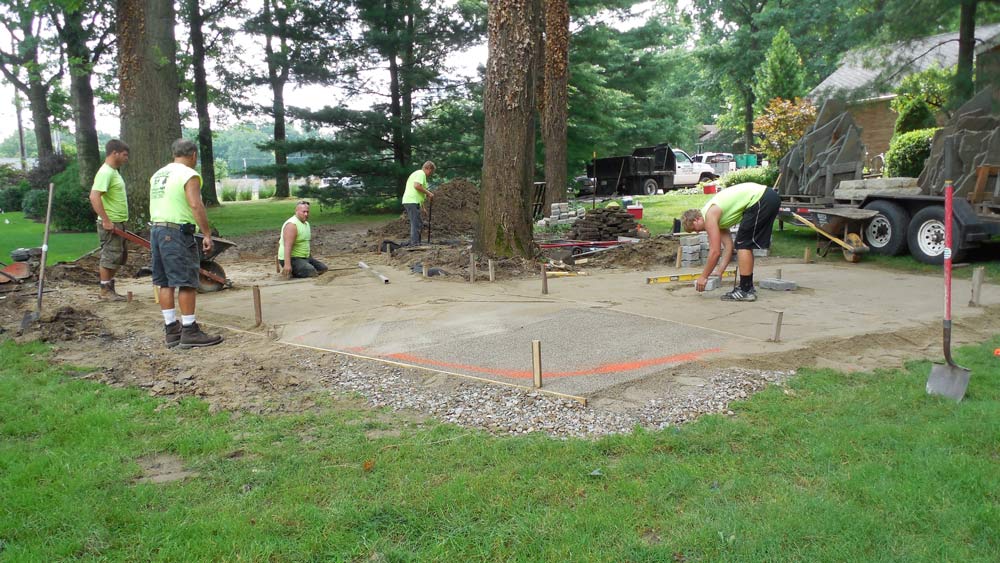 1E: Grades
Grading around the finished patio.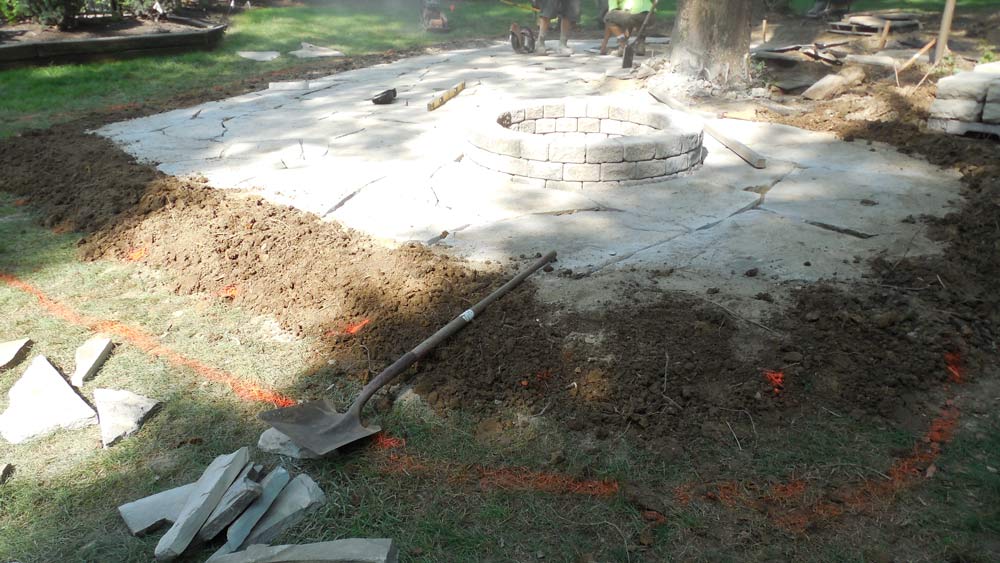 1F: Lay Out
Landscaping laid out and installed.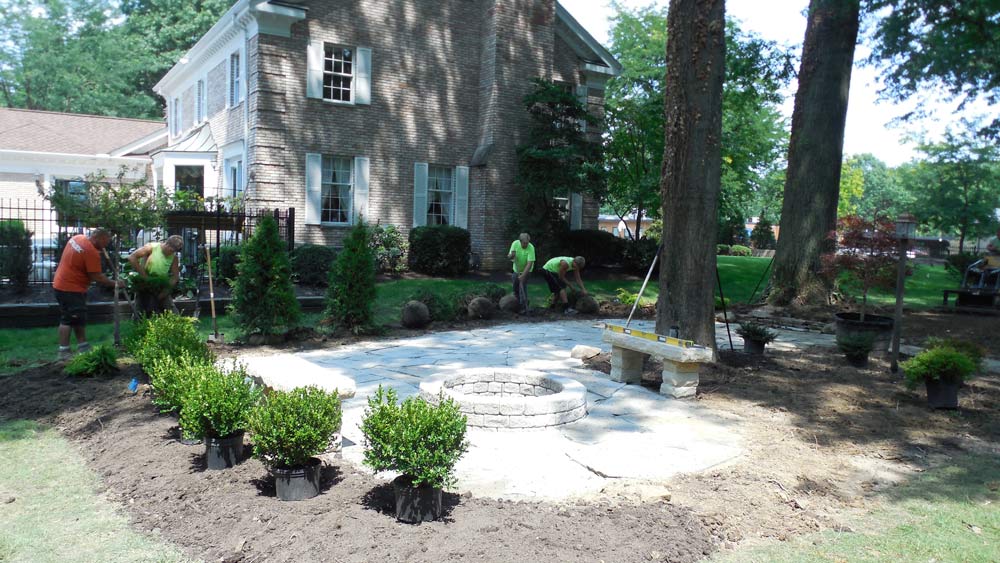 1G: Sand Installed
Polymeric sand installed into patio joints.
The sand hardens which helps to keep weeds out of the patio.
Sand activated with two applications of a light mist.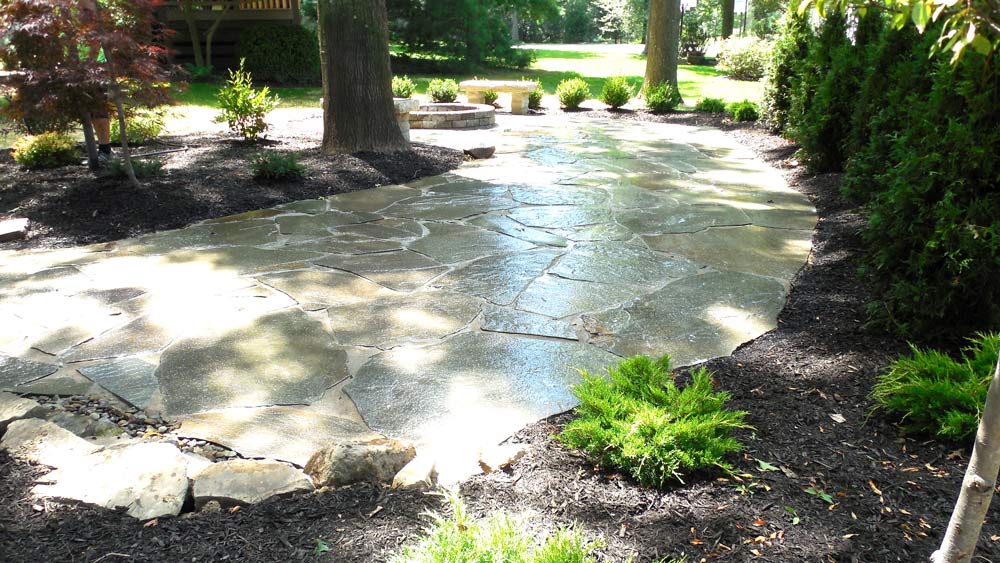 1H: Final Product
Patio, firering, benches, and landscape finished.