First step of project was to remove existing deck. Then dig out and build walls on the sides.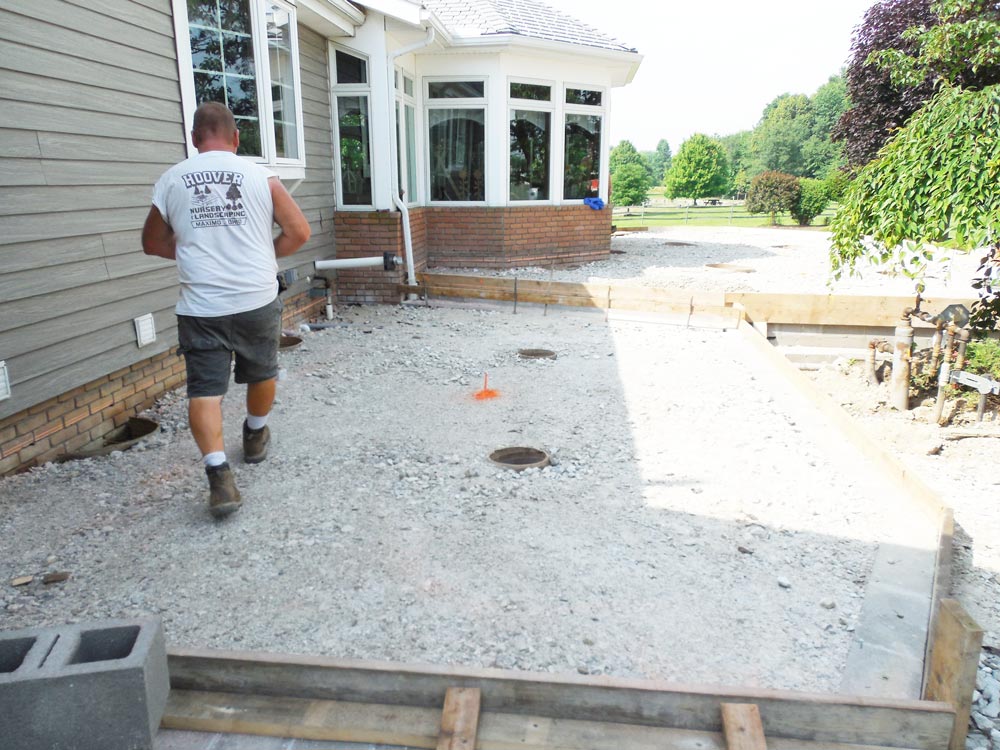 The picture above shows us Installing the base and getting it compacted.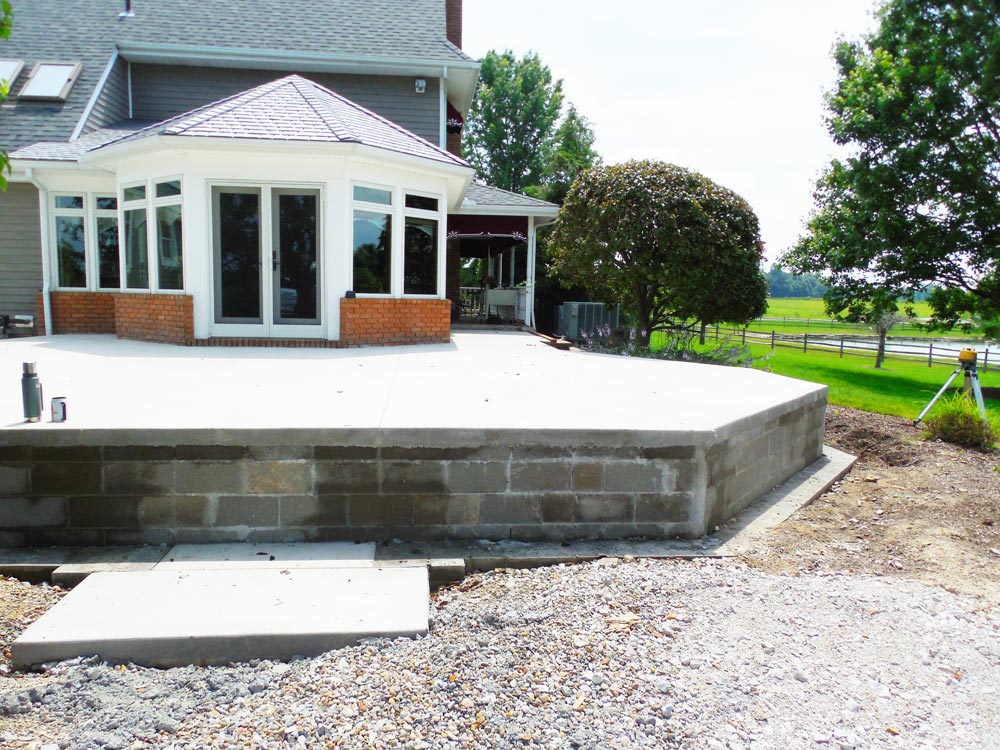 Next stage was getting the concrete poured for floor pavers to lay on. And install the block for the walls.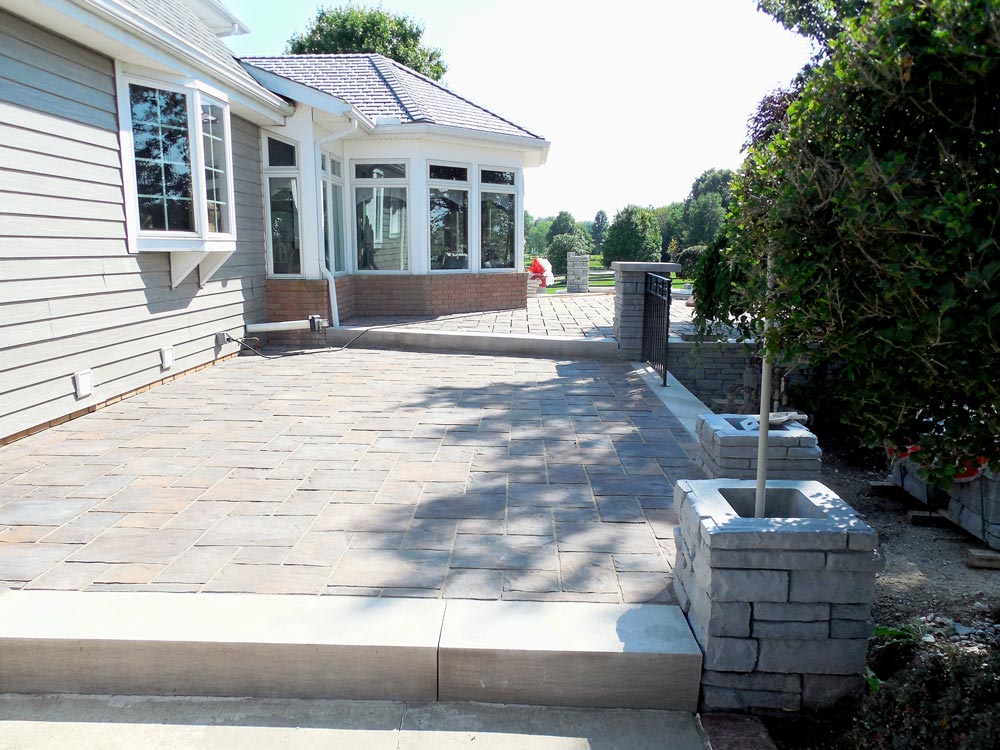 The next stage was installing the pavers on top of the concrete and start building the pillars. The LED is installed in the pillars at this time also.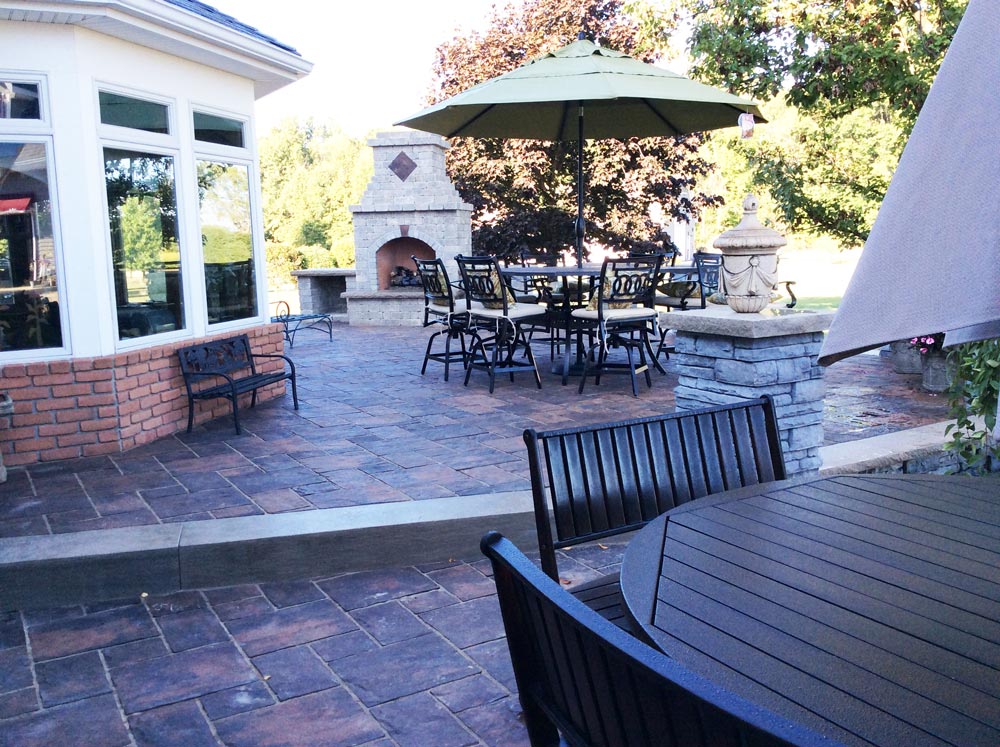 Pavers are finished along with the steps. The outdoor fireplace and pillars are also completed.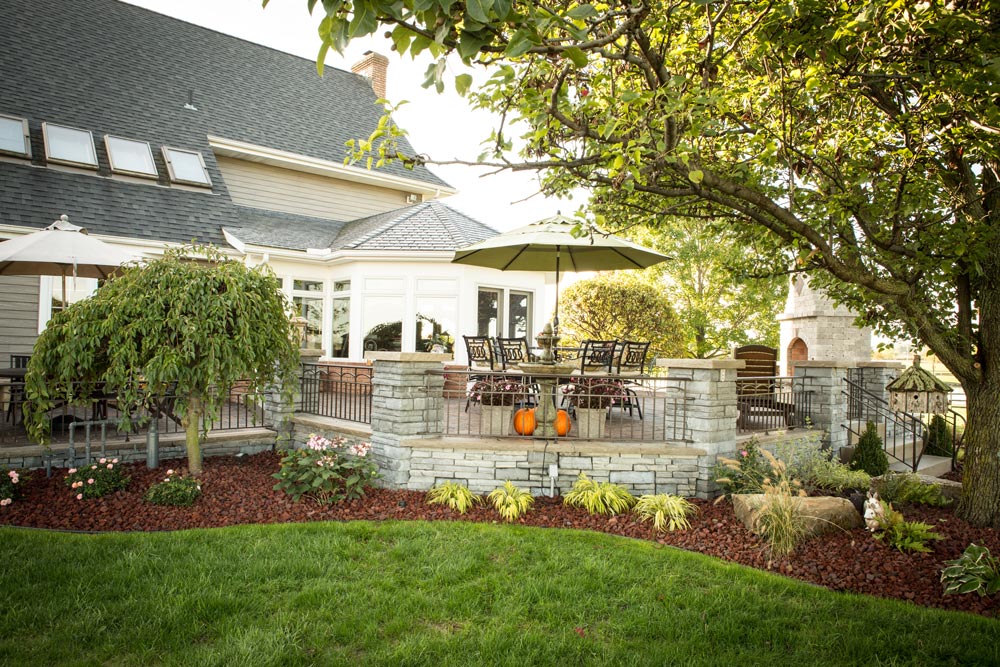 Landscaping and Railing is installed.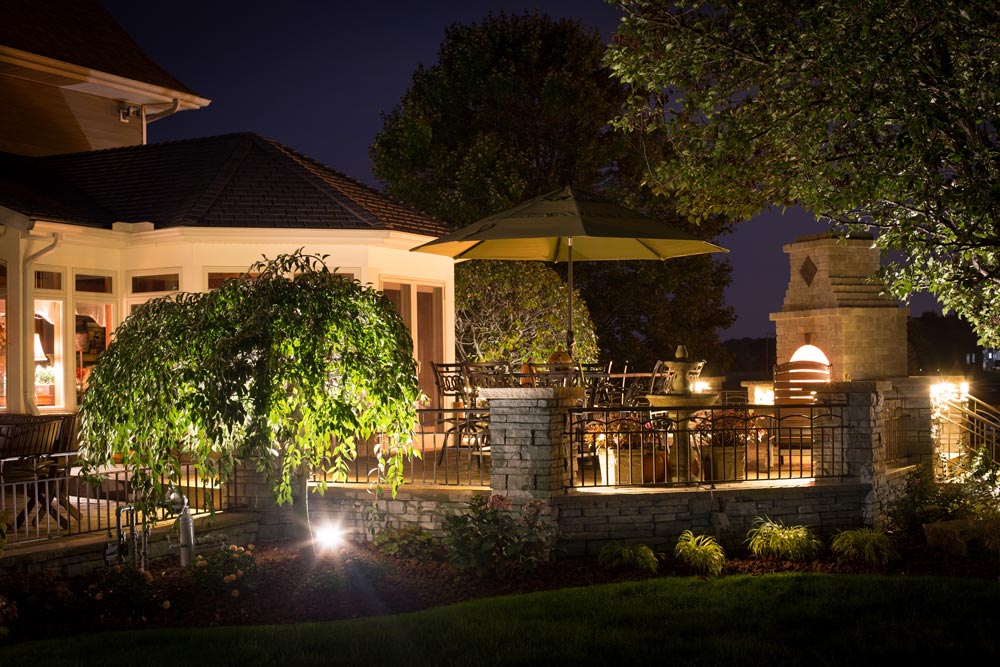 The finished project at night with the Outdoor LED Lighting.